What our Clients say About us
It is important that our clients feel great value for money and that they are happy to recommend our services to others. Here are just a few of the testimonials we have received from our current and previous clients.
Guy Rosewarne

We have been working with SEO Co Pilot since the turn of the year and found them to be very professional and patient with us. As people who have limited computer know how, having a professional firm that talks us through all the processes and provides results is priceless. We are happy recommend SEO Co Pilot and thank Guy and his staff for their hard work on our behalf.
Adam Richards

At Evoke Hair Clinic we had a vision for the type of website we wanted to create and with the help of SEO co-pilot that vision is now a reality. Nothing was too much trouble for Guy and his team, from our initial meeting to the site handover, their commitment was faultless. What impressed me most about the service we received was the team's ability to fully understand the needs of our business and their ongoing support as we grow.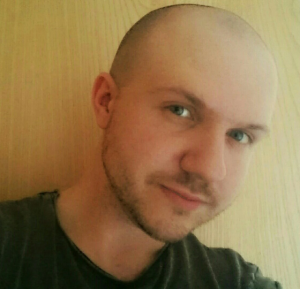 Graham Pierrepoint

The team at SEO CoPilot embody everything I could have hoped for in web design experts – they're friendly, professional and proactive. They are also passionate and knowledgeable about search optimisation – and it shows. They have built a website for my business that looks great, browses easily, and gets seen on Google. What more could I want? In an age where getting your business online in the right way is absolutely key, I have no hesitations in entrusting SEO CoPilot with my online presence in future – and would insist that anyone looking for competitive, comprehensive web design and SEO consultation look no further.
Amy Bumford

Banner Box would like to send thanks to SEO CoPilot for listening and acting only upon our requirements. We had requested a website audit just to check everything is heading in the right direction. This is exactly what was delivered, no sales pitch, just what we needed!

SEO CoPilot were able to create an easy to digest report which was kept as tech jargon free as possible. This report satisfied our need totally and we were pleased with the results, as well as discovering a few areas we need to continue to work on. Overall every happy customers and great service received through out.
Jonathan Clarke

After being recommended to SEO CoPilot I contacted them and spoke to Guy. He was interested to learn about my business and gave me plenty of free advice on my own social media efforts. After doing an assessment on my website and finding out what the problems were we started a 3 month SEO campaign, within a few short weeks my rankings in the search results have improved greatly and the advice for my social media is also reaping the rewards. I highly recommend Guy and the team at SEO CoPilot.
Maria Leivars

We approached many companies before contacting SEO CoPilot regarding designing and setting up our new website and an on-line presence for our new business. None of the companies that we approached filled me with confidence as much as SEO CoPilot did. The service and advice that was given by SEO CoPilot was outstanding and second to none. These guys definitely know what they are doing. The website that was created was just as I had explained and it was nice to deal with people who actually spoke in simple terms without the technical jargon. Nothing was ever too much trouble and they delivered on time too. Outstanding service worth every penny. I would highly recommend SEO CoPilot.
Nick Paice

We've lined the pockets of so called SEO professionals without any success. How refreshing to be presented with such a honest, open, and transparent approach provided by SEO-CoPilot and his team. The results speak for themselves. Well done.
Lindy Jones

We have just started working with Guy, he's very easy to get on with and can talk to you in a simple non jargon way, that's brilliant to newcomers to SEO. He has kept an eye on the costs at the same time as getting results.
Adrian Allsopp

Thanks to SEO CoPilot, my web-site is climbing up the ratings and is visible to all my future clients when searching for my products. One of my main worries was having someone talking technical to me and asking me questions when I am feeling like they are talking a foreign language. SEO CoPilot are the first and only people that have been able to explain how everything works without me zoning out or simply not understanding and when it came to making everything active, all that I needed to do was go on line and see the results for myself!
Pete Chambers

If you want a job done right ask an expert they say, so that's what The Coventry Music Museum did and we got Guy Tomlinson on-board with his graphic design skills, and we have never looked back.Give this man a basic idea and in return you'll get back a stunning piece of art-work that's copy- ready, you really couldn't ask for more
Will Howard

We have seen a massive improvement on our social media with regular post and updates. All this and were out of our main trading season I can't wait to see what the festival season brings us this year. We will keep using SEO Co-Pilot for our on-going SEO work and social media and would use recommend this company if you want to see results in gaining sales, Google ranking and social media exposure.
Philip Rollet

Thanks to SEO CoPilot I am now in position one in Google for my chosen keyword. Finding a company who could explain SEO in simple terms to me was very helpful for me to understand the process. My business continues to grow and I would be more than happy to recommend SEO CoPilot to anyone needing to be successful online.
Dianne Mardell

Fantastic service and results! We gave SEO CoPilot a short brief about our new business venture and they came back with an affordable plan. They built a great website for us and then ran a campaign for six months of SEO and Social Media. We found that they were very helpful at all times and the results were amazing. I would highly recommend them to anyone.
Louise Worboys

Guy has delivered great results in a very short time with my new website. In weeks it has moved up the Google rankings from page 19 to page 1! The site is great and Guy is happy to add content and already thinking of ways to keep me ahead of the game!! A real expert in his field!!
Liam Jacques

We chose SEO Copilot for our search engine optimisation after looking at many companies both on and offshore, SEO Copilot stood out from the masses offering SEO services as highly professional and personable. Experts in their field, clearly customer focused they are easy to work with and deliver results. We would not hesitate to recommend SEO Copilot
Rob Taylor

A friend of ours did our website originally but it didn't really do the garage justice or bring us new customers. SEO Copilot rebuilt the sites look and feel, which not only made it look better it also meant we had a whole host of new customers. We have found SEO Copilot to be easy to work with and they definitely know what they are doing. We will certainly keep using their services.
Peter Davy

I am very impressed by the work that Seo Co-Pilot has carried out on our web site. The attention to detail is first class and the very quick response to our questions is very much appreciated. Many of the aspects relating to SEO have been explained in language that we can understand which is very reassuring. We are seeing results already with the work carried out and we are recommending to others wanting to improve their search engine rankings.
Chris McVann

Guy is currently working with me on some SEO and has provided great results after only a few weeks, in quite a competitive market. He has kept in touch and got back to me straight away with my questions and queries. Affordable, Reliable and Honest. Cheers Guy.
Chris Mumby

Just a quick thanks to Guy and the team at SEO CoPilot. Since working with you our search engine rankings have improved and the work you are doing on our social media is having a very positive effect on our business.
Richard Kershaw

Having suspected that our website was not performing to our expectations we brought in SEO CoPilot for a full review.
Guy quickly identified that our site was indeed lacking and his team have since rebuilt and launched our new website to include optimisation, rebranding and social media. Initially a very daunting task, SEO CoPilot guided us through every step of the way – and it turned out to be a painless, seamless process!
A big thanks to Guy and his team as we are very pleased with the results. It's been a relief to be in safe hands that have put us back on the map and climbing up the rankings.
Elaine Allen

Excellent service from this company. I have seen traffic to my website increase dramatically over the past few months and they are so helpful and patient, and explain things clearly if you don't quite understand something. SEO Co-Pilot have produced a brand new professional website for Beauty salon in Sheffield. I would highly recommend this company to anyone who needs a website or SEO to build their business.
Angela Cammidge

These guys are really easy to work with, deliver what they promise, always respond to e-mails & phone messages, and will arrange face to face meetings if necessary. The standard of the website they've designed for me is very good. It is easy to use and glitch free. In all working with SEO Copilot has been a very good experience, I am happy to have found a very professional company to work with now and in the future for my website requirements.
Mark Wood

At Tech CPR we recommend SEO Copilot to any one that needs SEO, they took our moderately ranking site and have got us to where we want to be. To put it simply they have the expertise to take your website to the next level and start bringing in enquiries.
The team has always filled me with confidence at every step and communication is top notch, once we found the guys at SEO Copilot we never looked back, 10/10!
Freds Haberdashery Chesterfield

I love knowing we are doing a good job, another review just received! A BIG THANK YOU to Guy and the staff at SEO copilot, for all their help bringing our shop into the 21st century! We are already seeing an increase of Internet orders due to the good work carried out in the last few weeks.We are very excited about the launch of the new website they are building for us, it looks amazing and very professional.
Deborah Sawatzkichris

What an amazing team at SEO CoPilot, everything has been so easy and I love the new website for my shop. The communication system was amazing, I kept on running my business without the stress of all the work to make a website and so quick. So definitely recommend.
Andrew Dukelow

We first got in contact with Guy and the team at SEO CoPilot because over the past year we didn't seem to be getting much traffic to our site, and we definitely came to the right place! The increase in traffic since the team started the SEO work on our site 3 months ago has been remarkable, in fact May was a record month for us, achieving well into 5 figures. We were so happy with the results that we are now taking our site further by getting it re-designed by SEO CoPilot, and we look forward to seeing the results. If you're a business owner looking for a great company to design and build a website for you, I cannot recommend these guys highly enough.
Shauna Naylor

Really ace. Love my new website that they spent ages listening to me to get it right. Its brilliant and worth every penny. Can't believe how good these guys and girls are - they're SUCH a friendly bunch as well! Thank you.